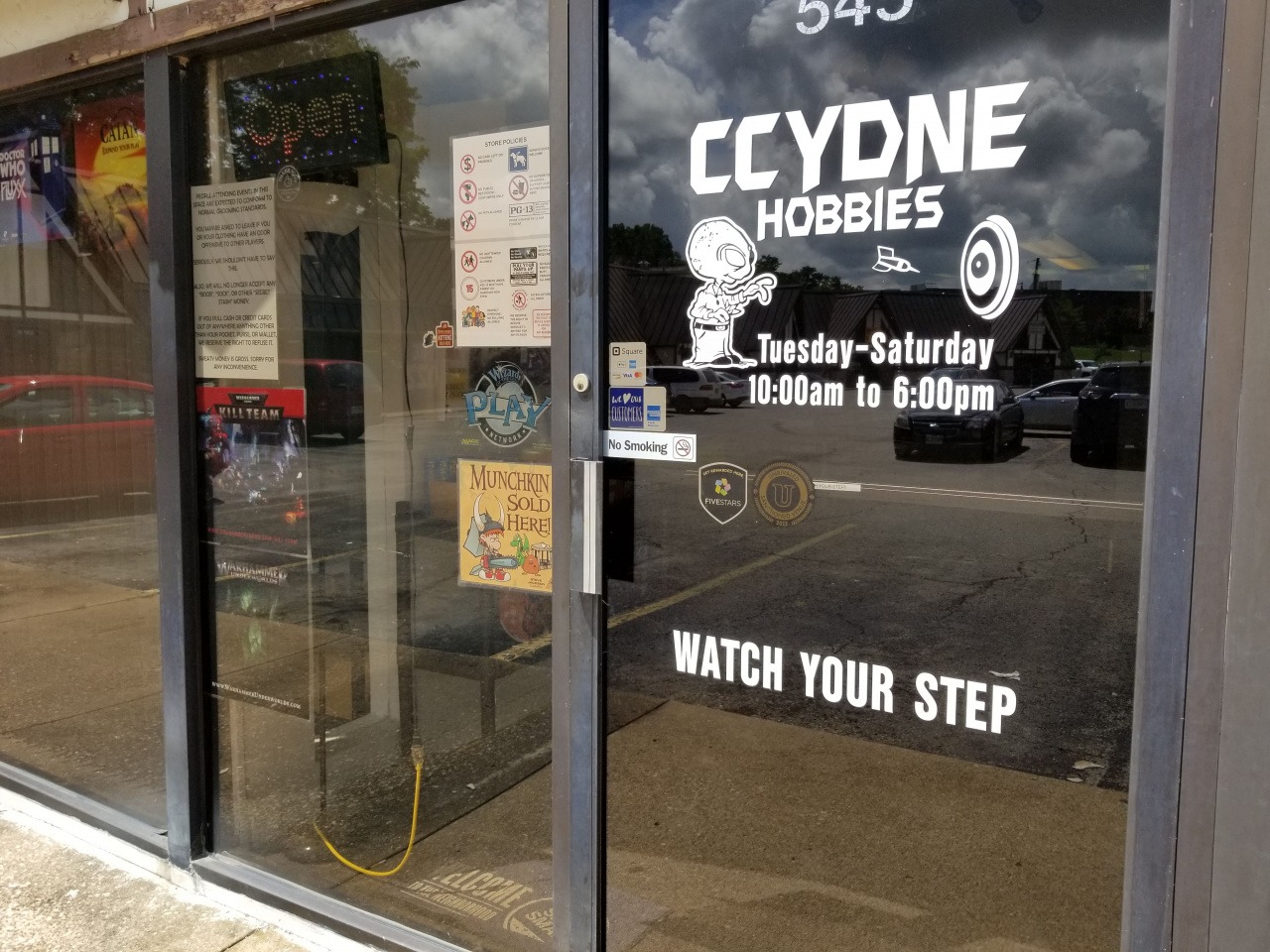 Cheap Crap You Don't Need, Enterprises (CCYDNE), was established in 2003. We operated under that name both online and at military/gun shows, reenactments, and other historical events. We specialized in historical militaria (pre-WWI to Vienam-era) as well as dabbling in some modern military surplus. We're always looking for great deals and still sell occasionally at reenactments, shows, and online.
In 2013, we expanded and added CCYDNE Hobbies. Since then, we have been responsible for providing outstanding games, supplies, and tournaments. We keep a current catalog of items we carry in our brick-and-mortar store and those we can special-order for you. CCYDNE Hobbies also has a full calendar of events, including D&D Encounters on Wednesday nights, Classic BattleTech events, Warhammer 40K tournaments, TableTop gaming, and much more.
Because of our expanding "empire" we needed to be able to differentiate between our product lines and in 2014 started using CCYDNE Militaria to denote the part of the company that features all things...well...militaria. We plan to still add more to the CCYDNE line as we see fit. Where before you didn't have a "base of operations" to meet us, now we're open to the public!
You can find our store information on the Contact Us page. But, please, understand that we are a business and while we love to sit and chat we do have customers to which we have to attend. Also, only one of us is on-site at the brick-and-mortar location each day and it may or may not be the one you want/need to talk to. Someone has to work the "real job." Regardless, we are happy to help as much as we can. If you contact us online or in-person, we'll strive to give the best customer service you've ever seen (from us).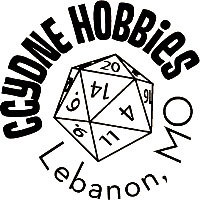 Providing quality gaming supplies to the Lebanon, MO area (and beyond!). We specialize in tabletop games -- NO video/computer games sold here. We want people to talk to each other again!
We have products and events from several publishers/titles. Be sure to click on the Event Calendar to know when your favorite is happening!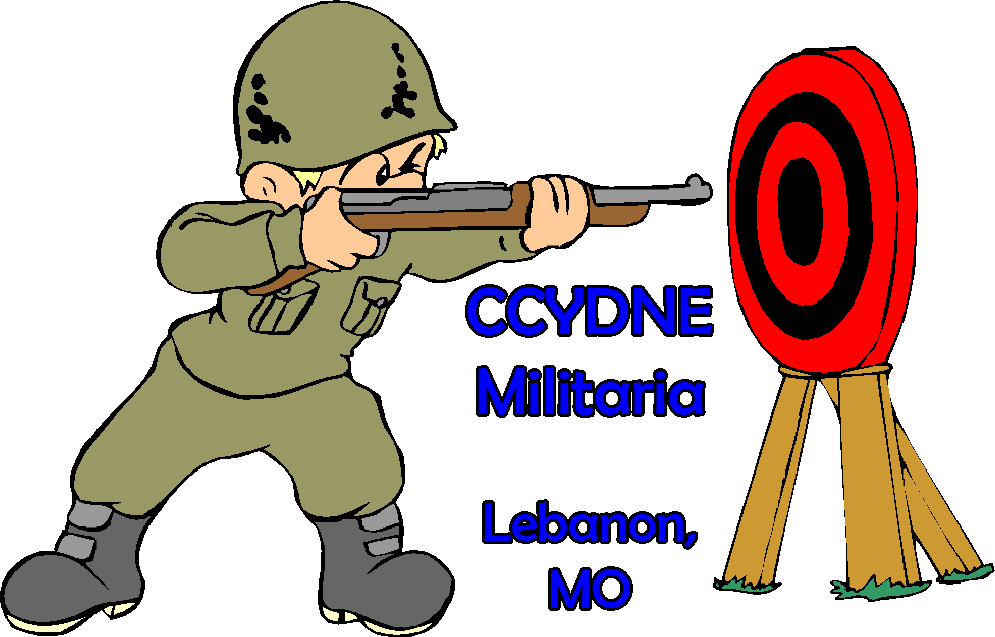 The origins of CCYDNE are deep in militaria collecting, buying, and trading as well as historical reenactments and preservation activities.
Here, we continue our dust-covered hobbies and bring items and information to you.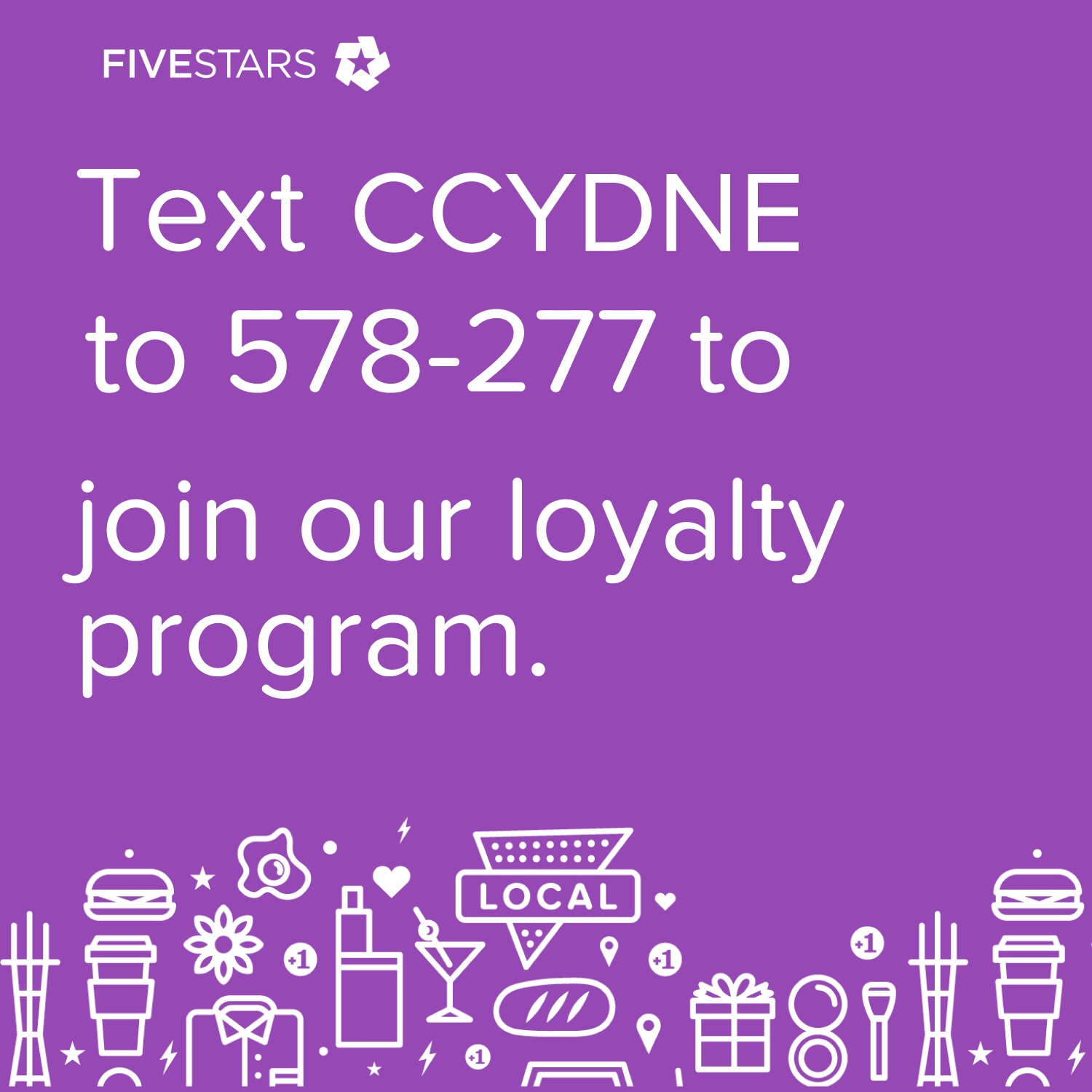 Join our FiveStars loyalty program! Earn a point for every dollar you spend and redeem them for discounts!
"Great place to shop. Owner is always friendly and willing to answer questions. I hardly ever make it out here without buying something." -- Mark Morgado
"The best place for Magic & 40k, and the ONLY place nearby with BattleTech!" -- Cody Fletcher
"Great prices, great selection, and great people! What more could you want?!?" -- Jamie Beitzell